Ghostwriter, Collaborator, and Writing Coach
I always tell my celeb clients that it's not my writing skills that are going to make their books great it's my interview skills. Because of my background in news, I ask them the tough questions, drawing stories, moments and threads out of people I'm writing for that they not have considered using in their books. That, along with my packaging experience helps me design a book's theme and direction. Everybody has a book in them. I'll get yours out of your head and onto the page.
Media Strategist and Trainer
I've been on the other side of the camera and the notebook, so I know what journalists are looking for in a story and interview subject. I help individuals and corporate executives develop a strong media strategy—TV, online, print and social media—and I media train them to be interview ready.
My New Reality Show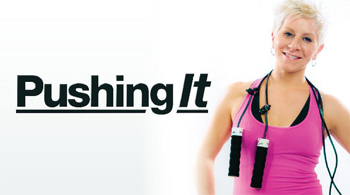 Please watch Pushing It, a new reality show on NBC's CoziTV featuring celeb-trainer Jenny Skoog and three of her very driven clients, created and executive produced by me. Skoog coaches them through various stages of pregnancy (pre-during-post)–kicking their butts, organizing their lives and making them laugh along the way. Pushing It premieres June 2nd at 9pm.
 
Recent Blog Posts